Slivered and sliced pistachio kernel
Slivered and sliced pistachio kernels are derived from green peeled pistachio kernels (GPPK). The process of producing green peeled pistachio kernel (GPPK) is as follow:
Green peeled pistachios are produced from raw (Kaal) pistachios in shell. Raw (kaal) pistachios are the ones that are not ripe and are picked at the very beginning of harvesting season. Raw pistachios in shell go through cracking (shelling), skinning or peeling, sorting and then packaging process consecutively to be turned to green peeled pistachio kernels in 7 different grades according to color and size.
There are 7 different grades of green peeled pistachio kernels (GPPK). the grades are categorized according to the density of green color in the kernel. The greener the kernels are, the more expensive they become. It starts from the darkest which is S, to A, B, C, D, F, and H (or dark green, green, greenish, light green, and yellowish). The last two grades are splits. F stands for dark green splits and H stands for light green or yellowish splits. In general, the naming of grades can be different and put based on the customer's order; however, there are 5 to 6 major colours and 2 kinds of splits.
Green peeled pistachio kernels (GPPK) are known as luxury expensive nutritious food ingredients. Green peeled pistachios are very expensive because of the nature of the procedure of production as well as raw crops.
grade S, A and B are sorted out to produce premium grade A slivered and sliced pistachios.
Sliced pistachios are derived from cutting green peeled pistachio kernels horizontally while silvered pistachios are cut vertically.
Sliced and slivered pistachios are used in different industries such as meat (sausage, ham, mortadella, etc), ice-cream, confectionery, bakery, dessert, and protein bars.
Sadaf Sabz Company is one of the leading and first pistachio processing companies, wholesalers, and exporters which produces high-quality green peeled pistachio kernels, slivered, sliced, and powder of pistachios.
The specification sheet is as follow,
| | |
| --- | --- |
| Type of kernel | Silvered or sliced green peeled pistachio kernel from closed shell raw pistachios |
| Sadaf Sabz Packaging | In 10kg or 12.5kg vacuumed poly bags. |
| Shelf Life | Best before 24 months |
| Storage Condition | Cool dry place. Away from direct sunlight |
| Color | Natural color from dark green to yellowish |
| Size | 8 to 14 mm |
| Grades based on color and size | A (premium) and B |
| Harvesting time | very late August and September |
| Smell | Naturally pistachio's aroma |
| Origin | Iran and Turkey |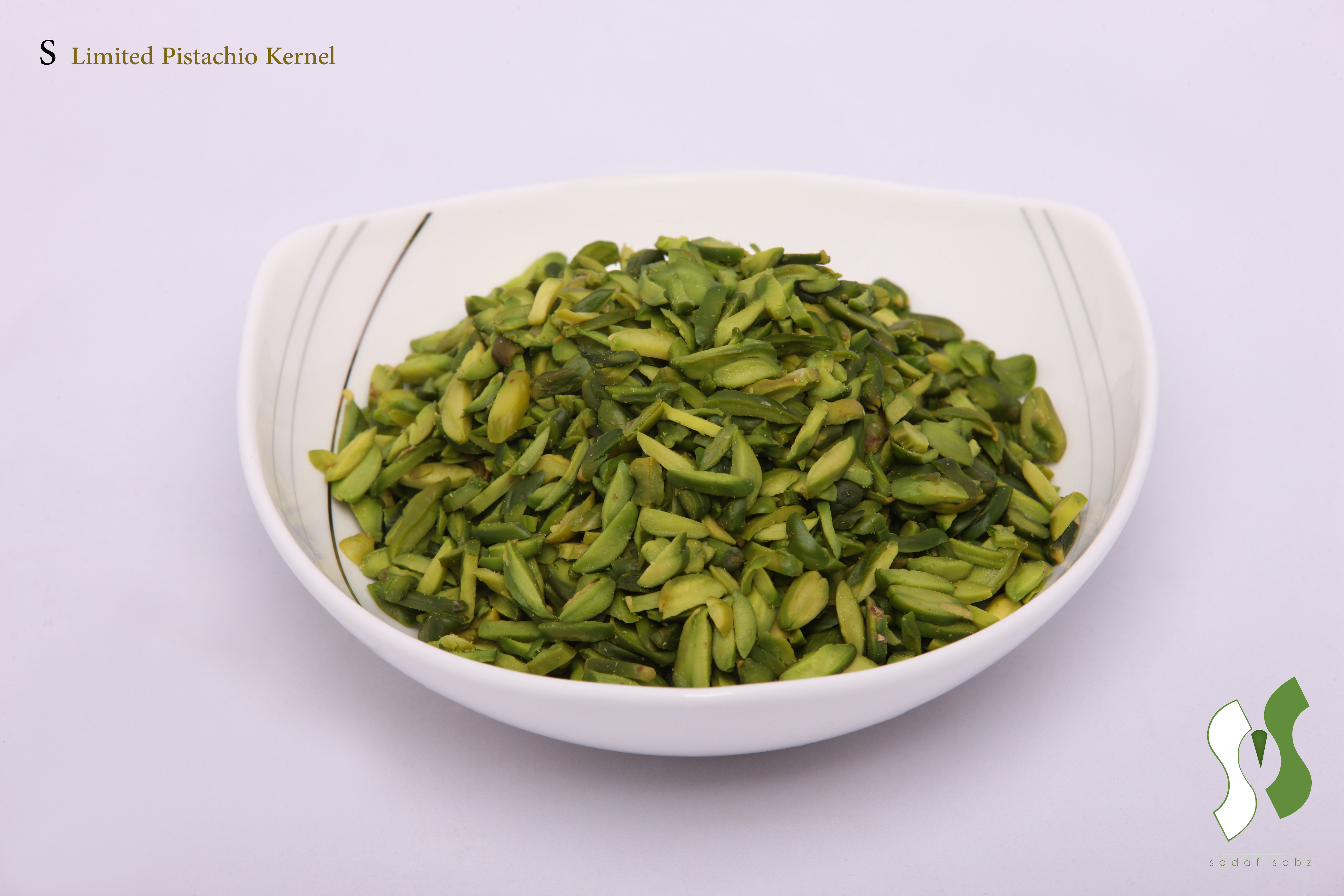 Slivered pistachio kernel grade A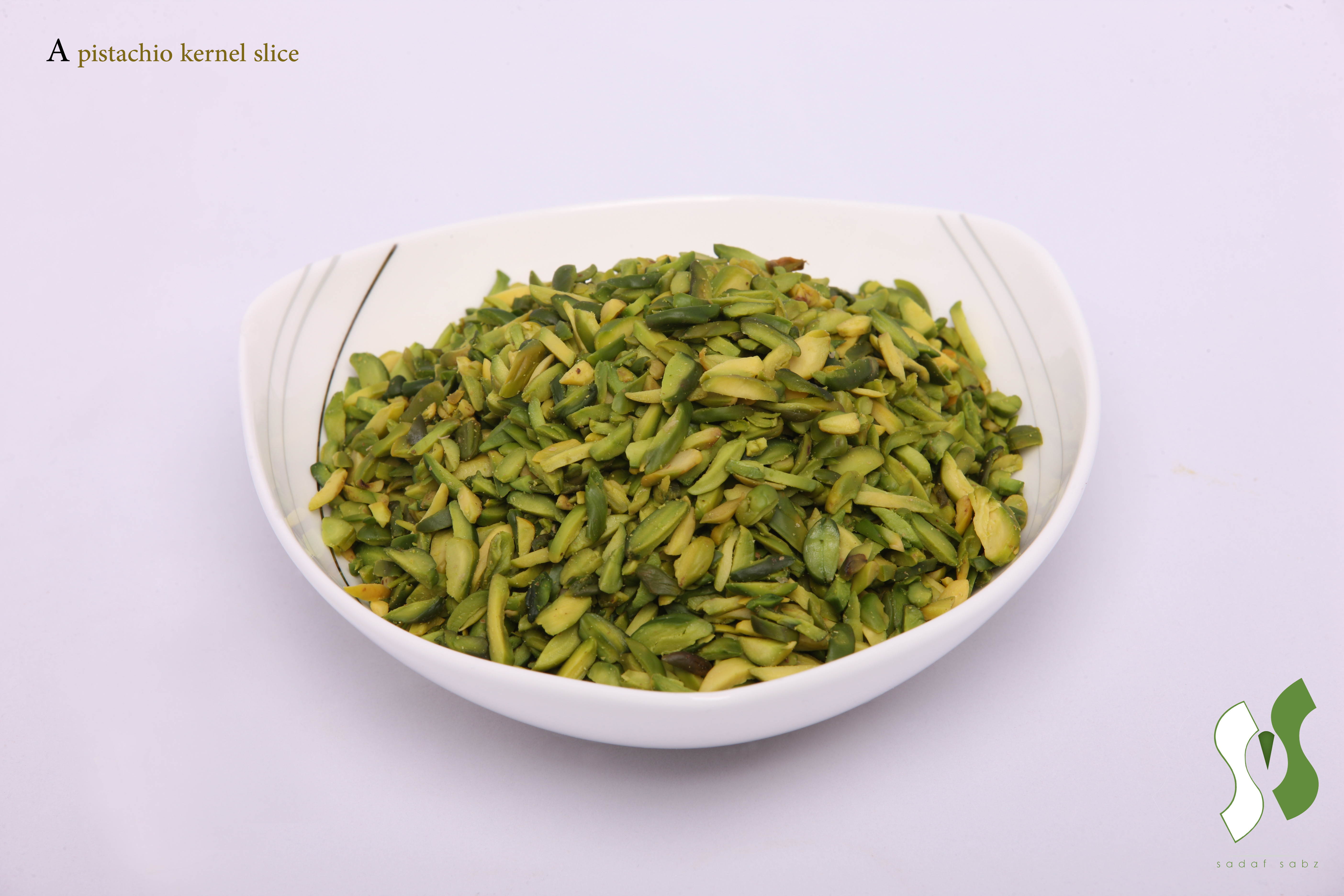 Slivered pistachio kernel grade B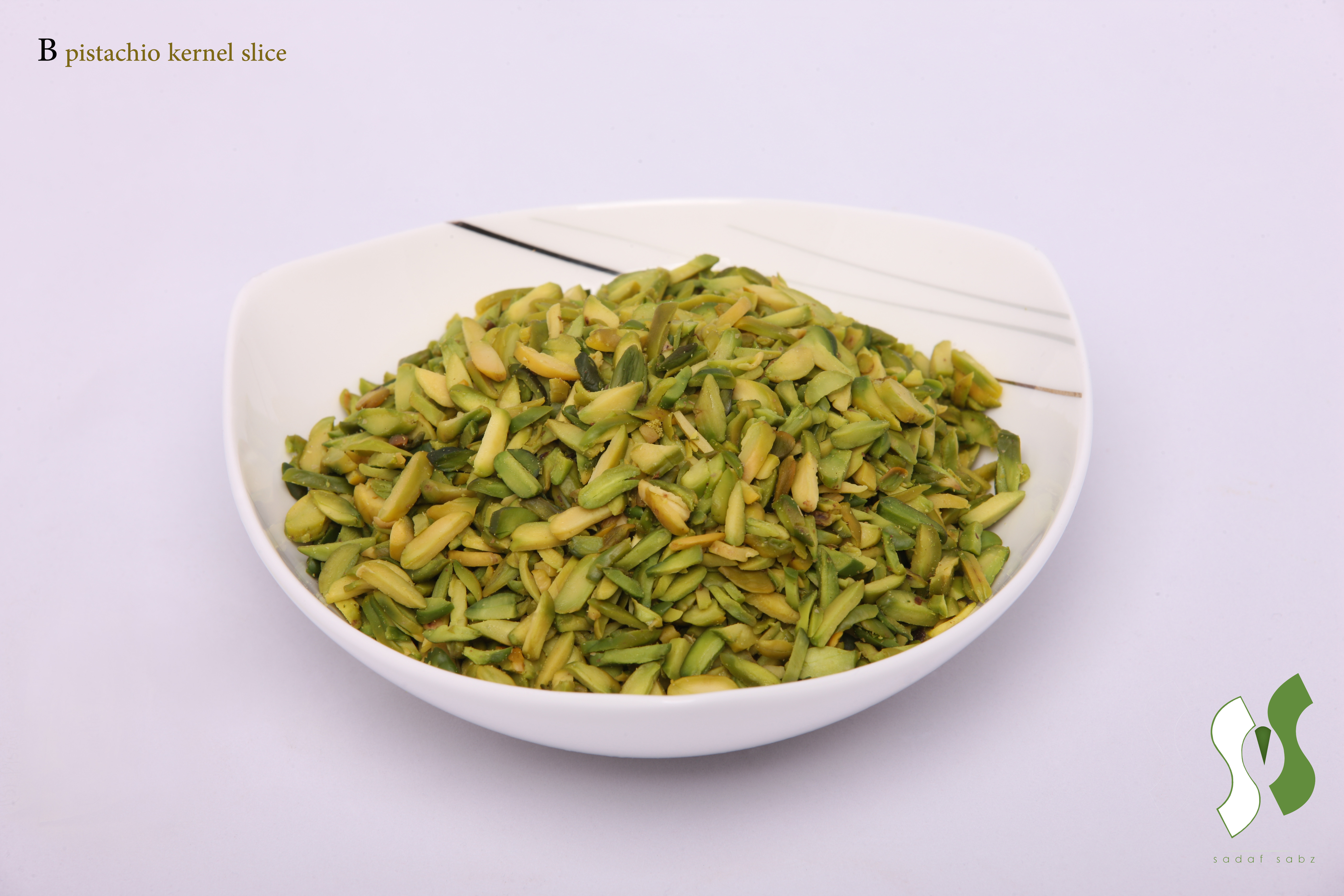 Slivered pistachio kernel grade C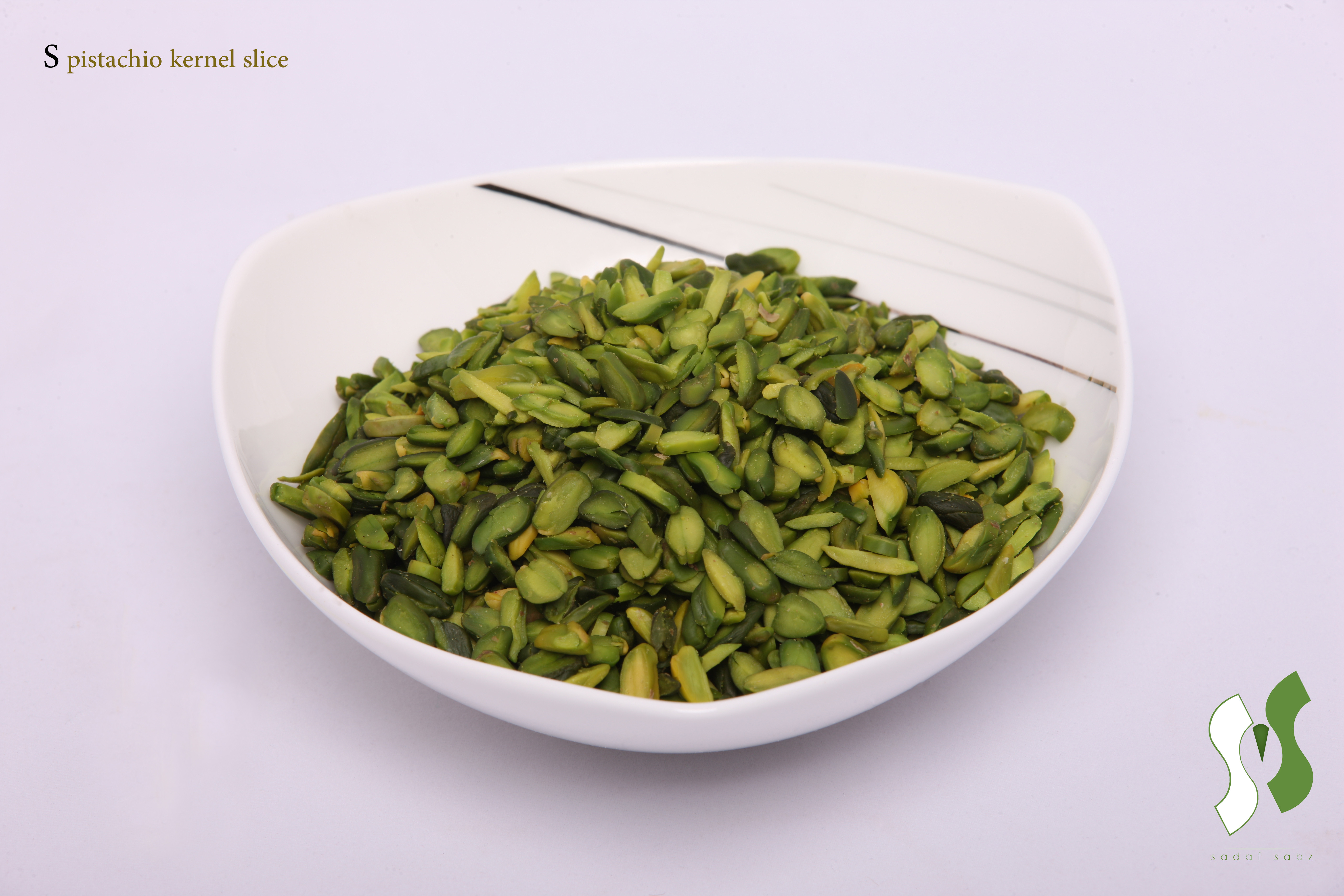 Sliced pistachio kernel